Decent food for reasonable prices seems to be hard to find, for a variety of reasons, not the least of which is the latest economic surge on food cost. But look no further — here are five food suggestions that you will get your money's worth.
Rock Paper Tacos
Taco always wins at this creative taqueria that turned the classic rock/paper/scissors game into a menu of varietal dishes engulfed in home-made tortillas.
You can win too with the restaurant's $9.99 combo, which offers a choice of any two tacos out of its 15 candidates, chips and RPT salsa and a soft drink.
The Rock taco is filled with fried chicken, spinach, diced tomato, jalapeño and RPT queso that may leave your nose running and tastebuds screaming for more.
The Boom taco is filled with fried boom boom shrimp and avocado slices. Cilantro and baby spinach leaves are thrown in to top off this subtle combination.
The combo also contains light, airy tortilla chips that are offered with the restaurant's special red salsa.
This restaurant isn't only favorable for taco lovers. Tequila and margarita fans are encouraged to try the $10 or less drinks that contain fresh ingredients like agave, rosemary and lime.
Visit Rock Paper Taco at 166 W. Chimes St., on weekdays during its happy hours for $2 off alcoholic beverages.
Cafe Jeanpierre
Cafe Jeanpierre's atmosphere oozes southern hospitality, and what is more hospitable than a classic duo of chicken and waffles?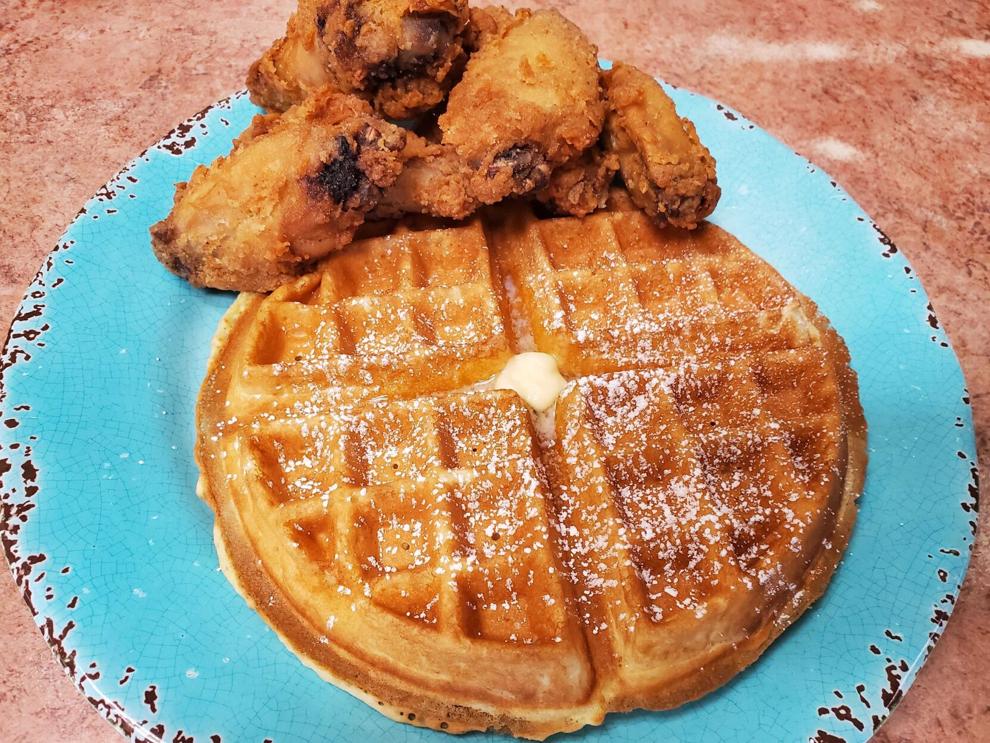 This $10 deal includes six pieces of fried chicken that are well seasoned in Jeanpierre's special all-purpose blend, which gives off a Cajun flavor. The chicken's companion is one buttered waffle coated in powdered sugar and hot syrup.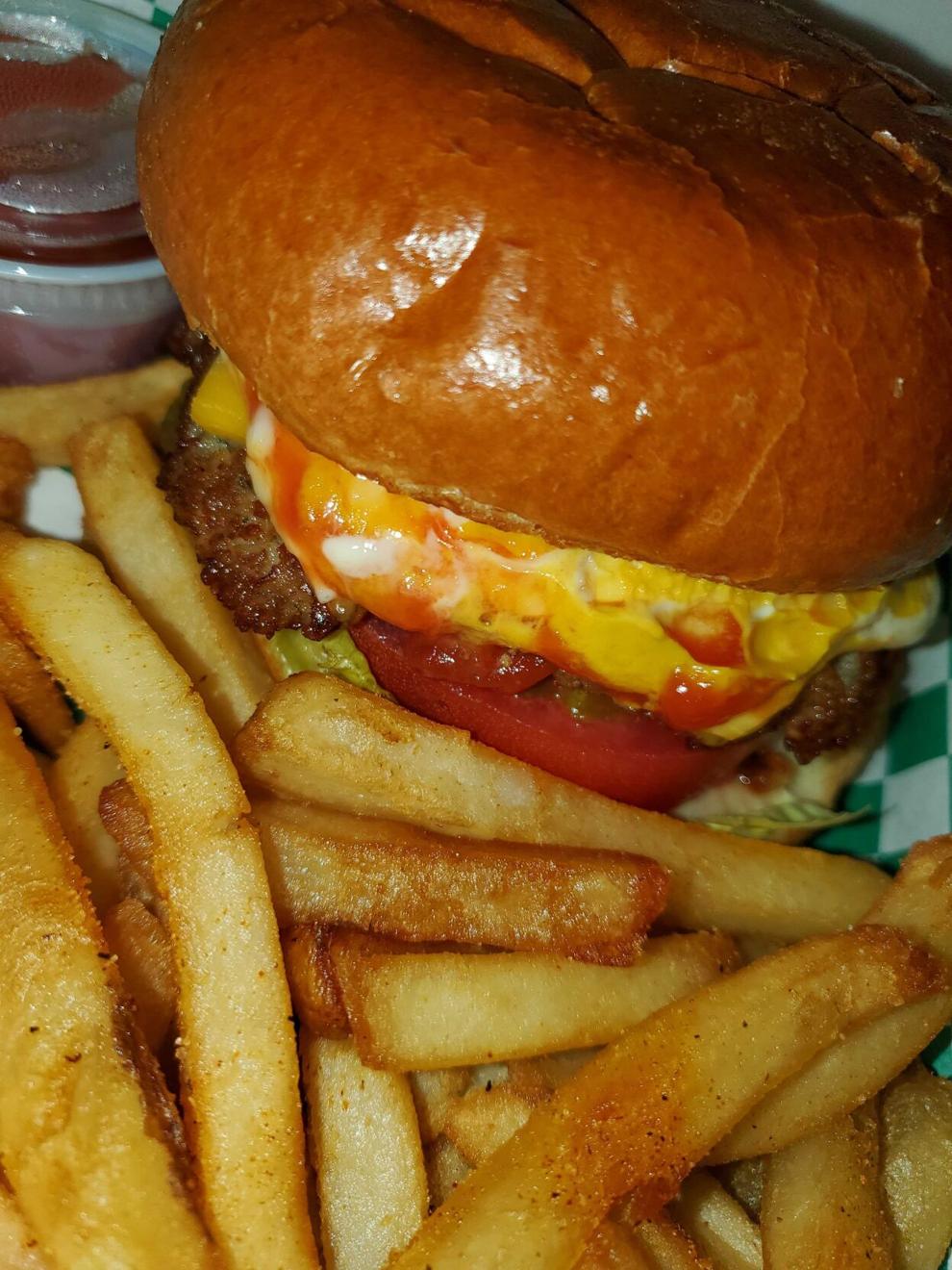 Some classic duos like the cafe's cheeseburger and fries split. Homemade turkey patties have recently replaced beef patties since ground beef prices increased. Venison patties are also offered in a $9.99 combo with fries.
This family-owned business is most known for its Louisiana cuisine, and it is located on 10500 Greenwell Springs Road.
Goodwood Grill
If you're in need of a local eatery that serves just about everything, Goodwill Grill is the spot for you.
The Goodwill Grill's menu ranges from seafood baskets and poboys to hearty meals like its red beans and rice combo. The combo is served with toasty garlic bread and a side salad for only $9.99.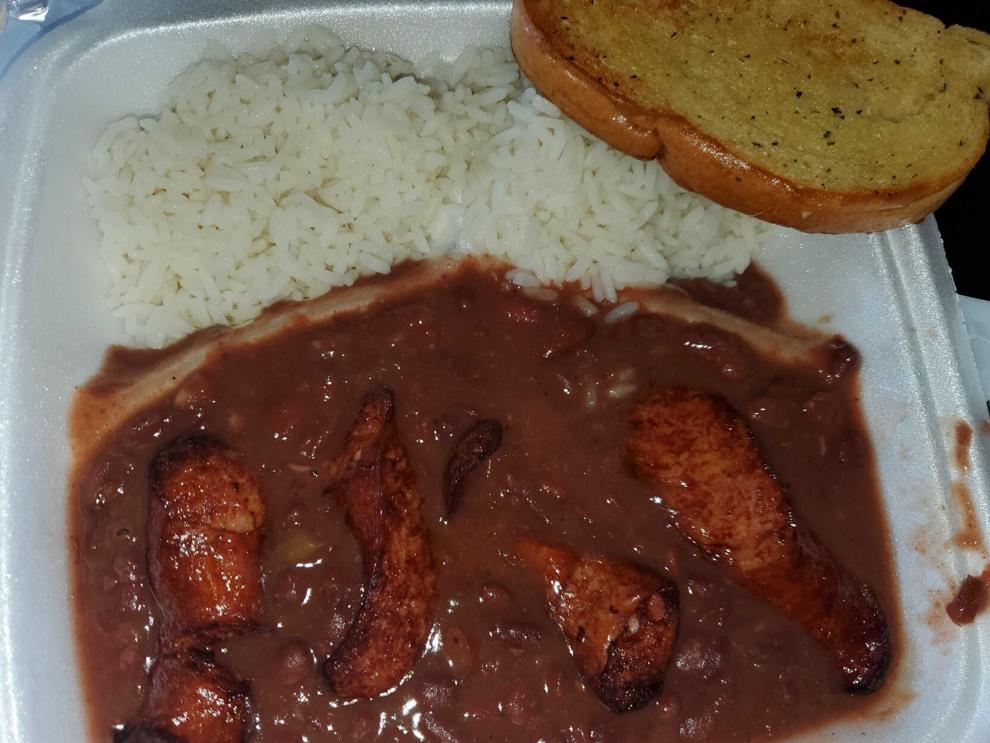 You can choose your dish's choice of meat: sausage or chicken fried steak. The fried steak is smothered with grilled onions and gravy. This deal is only available on weekdays at 8558 Goodwood Blvd.
New York Bagels
Want a sandwich that won't break the bank and you'll dream about for years to come? You can get the sandwich on a variety of bread, including the bagel, but we recommend trying the Brooklyn Bomber on a croissant at New York Bagel.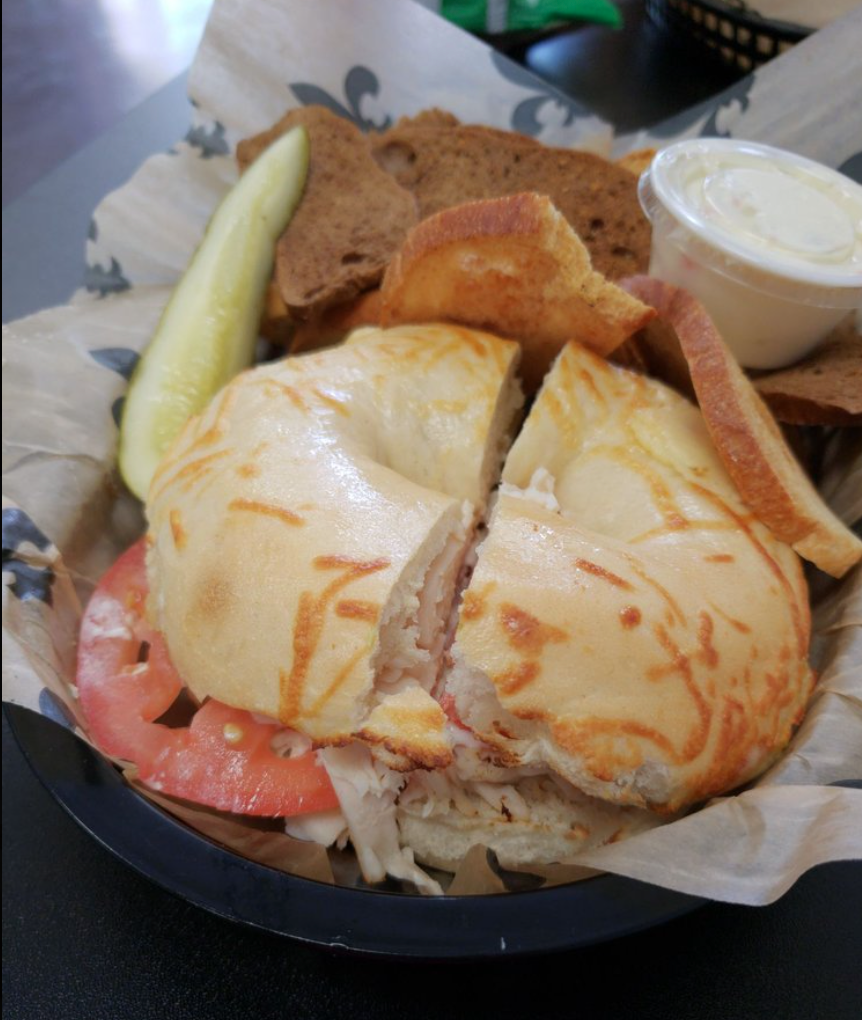 The combination of spicy mayo, tomato (we recommend trying with the tomato even if you're not a huge tomato fan — trust us), Havarti cheese and deli chicken is like a science experiment done right! The way the flavors work together is a thing of beauty.
New York Bagel has three locations in Baton Rouge: 257 Lee Drive (225-769-02240), 8342 Perkins Road, Suite Q (225-218-6070) or 13200 Airline Highway (225-408-2290).