BOONE — A conference baseball title will not be coming home to Boone after the Watauga Pioneers were blown out by South Caldwell 11-1 in five innings on Tuesday.
Hosted by the Spartans (14-7), the May 3 game was the second round of the Northwestern 3A/4A Conference Tournament. It was the first tournament game for the home team, who was tied for the top seed in the tournament alongside Alexander Central, while No. 3 Watauga (15-7) beat Ashe 10-0 a day prior in the first round.
The game also marked the third meeting between the two sides this season, with each team picking up a home win in the previous two games.
Less than a month removed from their last trip to South Caldwell — a 6-3 loss — the Pioneers also had the challenge of facing starting pitcher Dylan Dula. However, Watauga had JT Cook on the mound and had hit well in their previous outing against Dula, so any result was not a sure bet.
Unable to get any runs in the top of the first, Watauga quickly fell into a major hole. It took four attempts before Watauga registered an out in the bottom of the first, by which South Caldwell was already up 2-0.
With two on, South shortstop CJ Cook drove a liner right over the head of Watauga outfielder Jacob Dilley to get Elias Morales home for 3-0, and Tristan Mearns followed it with a deep sacrifice fly for another run.
"There's two errors that go down as errors on paper, but I felt like there were some plays in the outfield that should have been made that will not go down as errors," Pioneers head coach Mike Windish said. "A ball goes over your centerfielder's head, it should be caught. You have a ball that drops right in front of your left fielder, that's just unacceptable."
The first had become a horror show for the Pioneers, and Andrew Farr was about to make it worse. After taking two strikes, Farr blasted a two-run bomb over the left fence to make it a 6-0 ballgame. Avery Gilbert flew out to end the inning, but the damage had been done.
"JT had an off day. He was a little off, a little erratic and we probably left him out there just a little too long," Windish said. "We were trying to get him to settle back in because he's had some games where it just took him a few batteries to get going."
After just one inning, JT Cook was pulled in favor of Tristan Salinas, who immediately made in impact on the mound.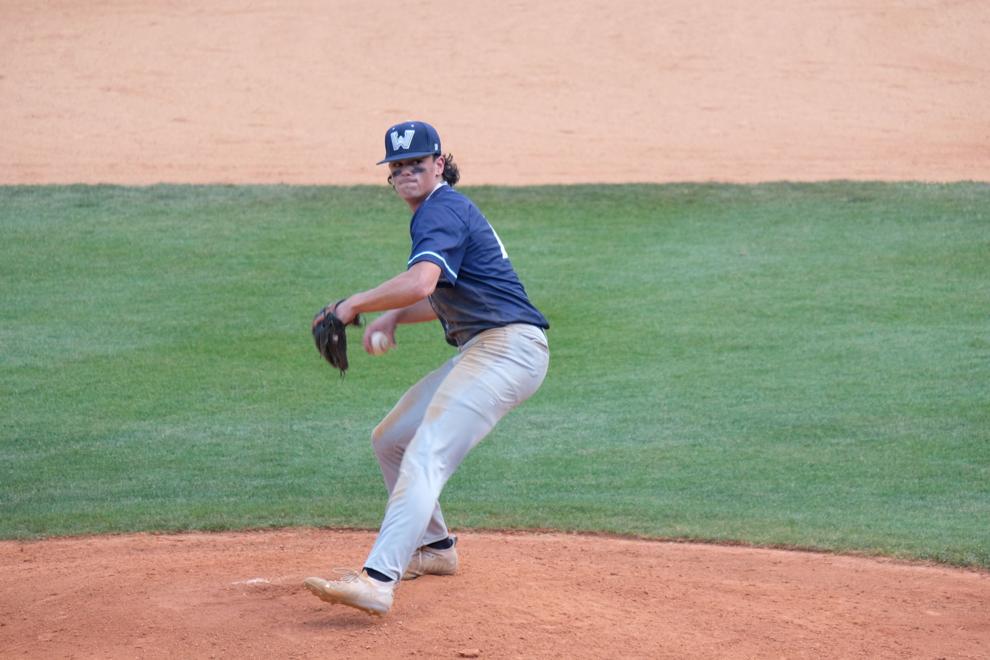 While walking back to the dugout in the first, Watauga freshman Maddox Greene could be heard telling his teammates, "We got six more innings," but that was only if they could avoid another barrage. The bottom of the second saw three South Caldwell batters each go down swinging — two of them in only three pitches.
But even if Salinas had kept up that kind of pace, it would not matter if Watauga couldn't catch up to the Spartans. After three innings, Dula had thrown four strikeouts on 59 pitches and had only allowed four hits.
Then Salinas cooled from his hot start. South loaded the bases in four batters and took advantage of it. A single from Gilbert and Easton King's walk gave the Spartans two more runs before Hunter Philyaw cleared the bases with a deep double into left field.
The Spartans had reached 11 runs — enough to end the game after the fifth inning.
After Morales picked up another South hit, Dilley took over for Salinas and finished up the inning. Like his predecessor, he would have an impressive showing in his first full inning with two strikeouts, but it would not be enough for a comeback win.
In the top of the fifth, Greene managed to steal his way to third before Jameson Hodges sent him home on a single. The Pioneers had wiped the goose egg of their scoreboard, but three straight outs from Dilley, Salinas and Cooper Riddle called for an end to their tournament run.
By the end of the game, Dula had thrown 95 pitches and was starting to show fatigue, but Watauga did not have the time to take advantage of it.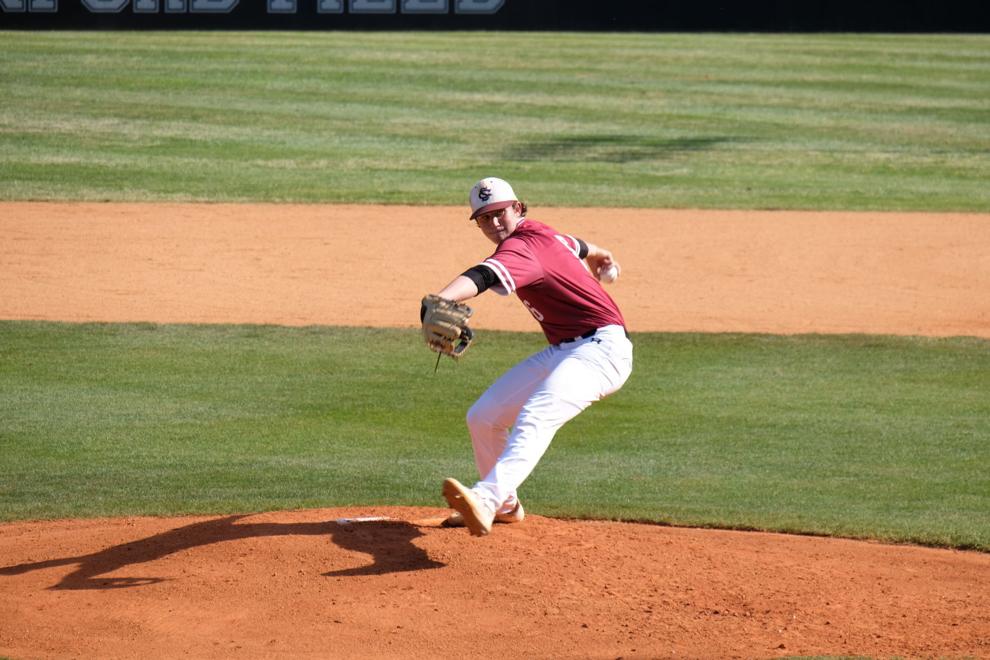 The Pioneers' problem with hitting against Dula was that they were chasing after everything except the fastball, Windish said. He noted that Dula's top end speed was nothing his team had not faced before, but that the Pioneers just did not take advantage of it.
Windish said after the game that what ultimately doomed the Pioneers was that they did not give themselves a chance to come back.
"I don't care if it's 11 to 1, if we could scratch a run right there in the fifth inning and take it to another inning, we still got a chance," Windish said. "We just didn't give ourselves a chance to get there, we played from the corner and never really responded. Putting up one (run) is not going to make a dent in what they surmounted against us."
However, the loss does not appear to be the end of the Pioneers' season. Windish said it is almost certain that Watauga will be receiving a state playoff spot, noting that Watauga actually had a higher RPI — the metric used to rank teams based on record and strength of schedule — than most of the other teams in their conference.
.